A Bra So Supporting & Flattering Yet So Comfortable
Choose the best bra for your health!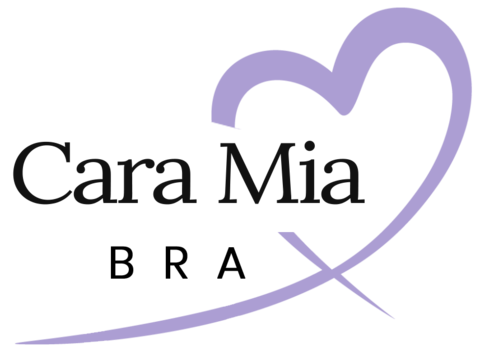 The bra so supporting and flattering, yet so comfortable, you won't even know you're wearing a bra! The secret is the double conforming comfort straps. The lace strap is a lifting wrap. Just criss and cross to be cradled in comfort and youthfully lifted!
Cara Mia Bra is for Real Women. Fitting all shapes and supporting all sizes!

Size Chart:



Say goodbye to sagging and droopy breasts! Lift up your breast and remove accessory breast with our Front Closure Wireless Lace Bra!
Cross-brace and built-in push up designs provides ultimate support to keep your bust uplifted while minimizing back fat and spillage.
Stay in a good mood with this seamless and wireless lace bra everyday. It conforms to your shape, giving you maximum comfort and carefree feelings.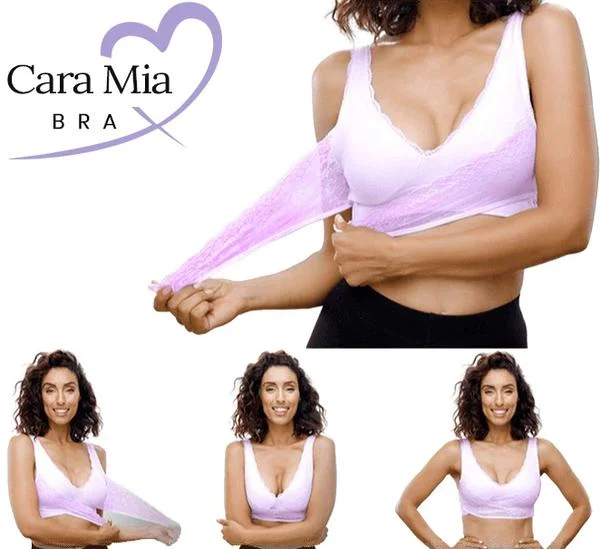 Suffering from rounded back and shoulders for years? Improve your posture with this wide strap lace bra. It relaxes your shoulder burden by pulling them upright and pushing your chest forward.
FEATURES:
LIFTS & SUPPORTS BREASTS
Front cross and side buckle under bra line for ultra boost & stability
PREVENTS SAGGING & WRINKLED SKIN
Front cross and side buckle under bra line for ultra boost & stability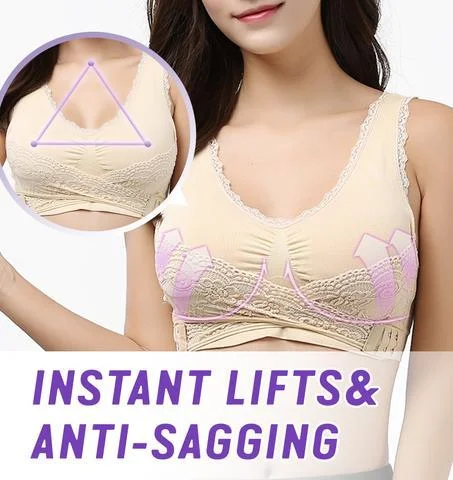 REDUCES PAIN & IMPROVES POSTURE
Provides ultimate breast support against sagging while keeping an upright posture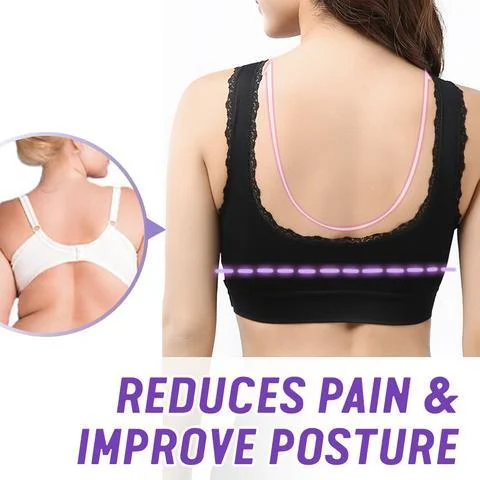 SEAMLESS & WIRELESS
Ultra-comfortable carefree wearing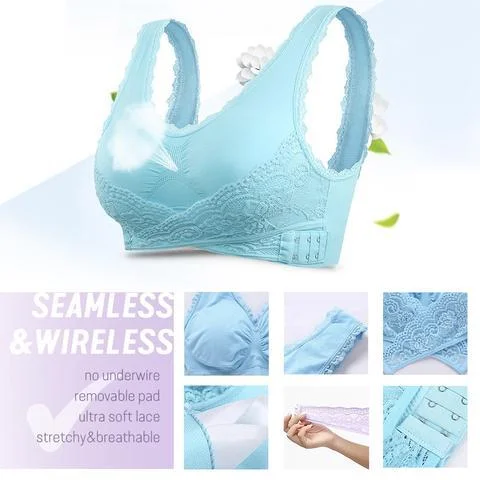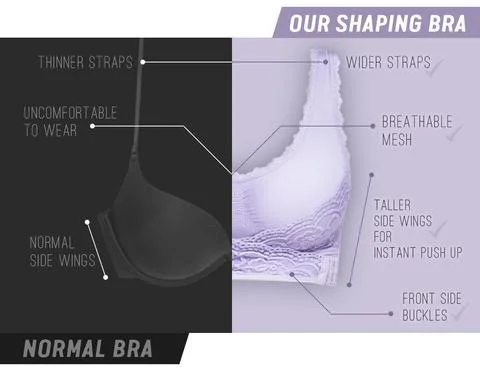 AIR PERMEABLE & STRETCHY
Sweat-absorbent and quick-dry fabric characteristic is perfect for sports and yoga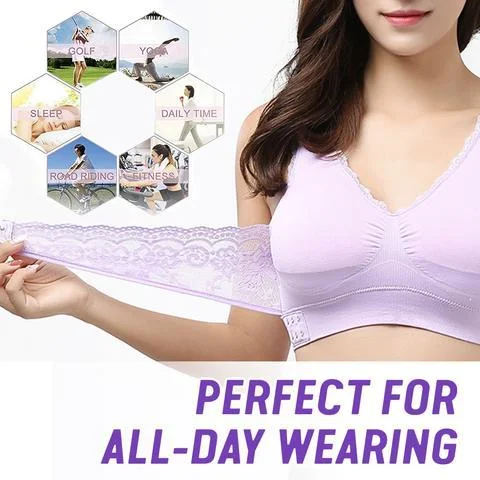 CUSTOMER REVIEW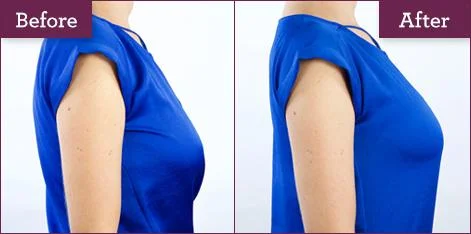 INSTANTLY IMPROVE LIFT & SYMMETRY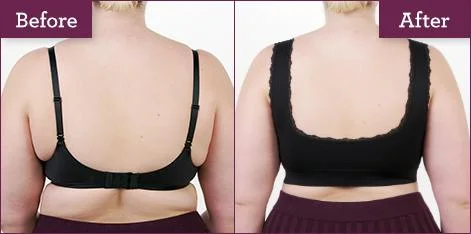 NO MORE UNSIGHTLY BACK FAT
Product Details:
92% Polyester, 8% Elastane
Available in sizes S,M, L, 1XL,2XL,3XL